Ad Blocker Detected
We've detected that you are using AdBlock Plus or some other adblocking software which is preventing the page from fully loading. We don't have any banner, Flash, animation, obnoxious sound, or popup ad. We do not implement these annoying types of ads! We need money to operate the site, and almost all of it comes from our online advertising. Please add US to your ad blocking whitelist or disable your adblocking software.
http://twitter.com/#!/charliespiering/status/238288751762235392
At long last, the origins of the Republican War on Women have been revealed! And it's all thanks to noted political psychoanalyst and U.S. Senator Barbara "Don't call me Ma'am!" Boxer. She's worked so hard, and it's finally paid off!
Boxer shared her findings yesterday at a Planned Parenthood luncheon, referring to disgraced senatorial candidate Todd Akin as but a symptom of a greater Republican disease and bestowing the titles of "top generals" in the War on Women upon Mitt Romney and Paul Ryan. She went on:
"Where's the outrage by Mitt Romney?" Boxer asked, "There is a sickness out there in the Republican Party, and I'm not kidding. Maybe they don't like their moms or their first wives; I don't know what it is."
Oh. Dear. Lord. Barbara, you really should remember to put on your floaties before you decide to launch yourself headfirst into the deep end.
Conservatives are as fed-up as ever at being smeared by the Left as misogynists, but as always, they fought back, taking Boxer and her mind-numbing, condescending brand of feminism to the woodshed:
The GOP message: Job creation is anemic & the debt is unsustainable. The Dems' reply: Republicans hate their own moms. http://t.co/YqbIxEV0
— jimgeraghty (@jimgeraghty) August 22, 2012
Ma'am Boxer is seriously losing her mind! "Maybe they don't like their moms or their first wives" -Boxer re: GOP http://t.co/FpETze1q
— Glass is half empty (@EandSBoutique) August 22, 2012
Hideous old liberal: > Barbara Boxer: Maybe Republicans 'just don't like their moms or their first wives' http://t.co/yh6CK4vW
— Karen Townsend (@penguinponders) August 22, 2012
@socialism_sucks @dcexaminer Or maybe Barbara Boxer makes us sick! Hell I liked my ex wife more than Boxer and I couldn't stand her
— Got Birds? (@SuperCoop2448) August 22, 2012
https://twitter.com/JadeMorey/status/238395674352295936
Hey Barbara Boxer, I absolutely love my mom who is passed on, I love my dad, and I Love my wife and all our children. YOUR comment stinks!
— Tim Jicinsky (@TimJicinsky) August 22, 2012
No Ma'am RT @CAPoliticsDaily: Barbara Boxer: Maybe GOP dislikes mothers – Politico http://t.co/fsFRRe2j
— Teri Peters (@hipEchik) August 22, 2012
She's a disgrace. "Barbara Boxer: Maybe Republicans 'just don't like their moms or their first wives'": http://t.co/laFacNys #newtone
— Jedediah Bila (@JedediahBila) August 22, 2012
@JedediahBila Maybe Barbara Boxer would do well to realize that if she can read this Tweet, her mom chose life…
— Brent (@Bailsapotomous) August 22, 2012
Another woman who is fed up with the tired "War on Women" rhetoric. GAG me. We're not that stupid. http://t.co/PgFPBS9Y
— Joni Hannigan (@JoniHannigan) August 22, 2012
Barbara Boxer says the #GOP hates their moms, maybe because she assumes the government should be your parents she just misunderstands #tcot
— Scott Carpenter (@Carpenter_Scott) August 22, 2012
Hey @BarbaraBoxer – I'm a Repub and if you were MY mom I wouldn't like you, either. http://t.co/FURo4thT #idiotdem #waronwomen
— ★ MsUnderestimated ★ (@MsUnderestimate) August 22, 2012
Who else is tired of this hyperbolic Romney and Ryan are bad for women rhetoric? http://t.co/n4bvsDlG
— Karin Agness (@KarinAgness) August 22, 2012
If we could raise our hands any higher, we so would.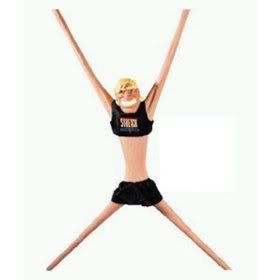 Read more: http://twitchy.com/2012/08/22/sigmaam-freud-barbara-boxer-analyzes-diagnoses-gop-as-wife-and-mommy-haters/